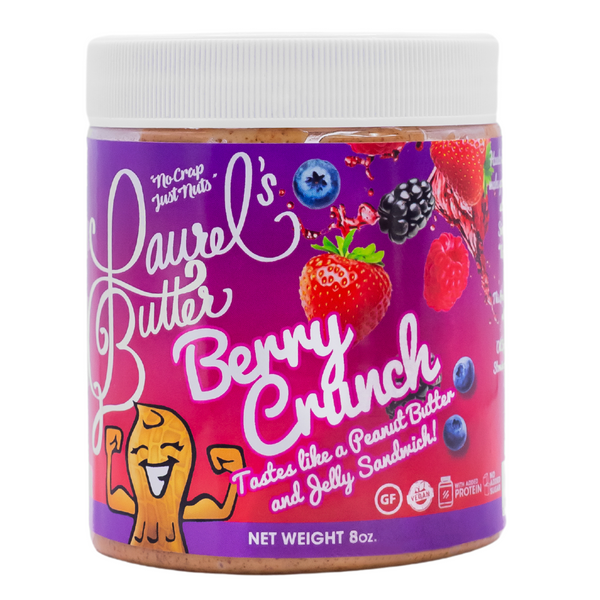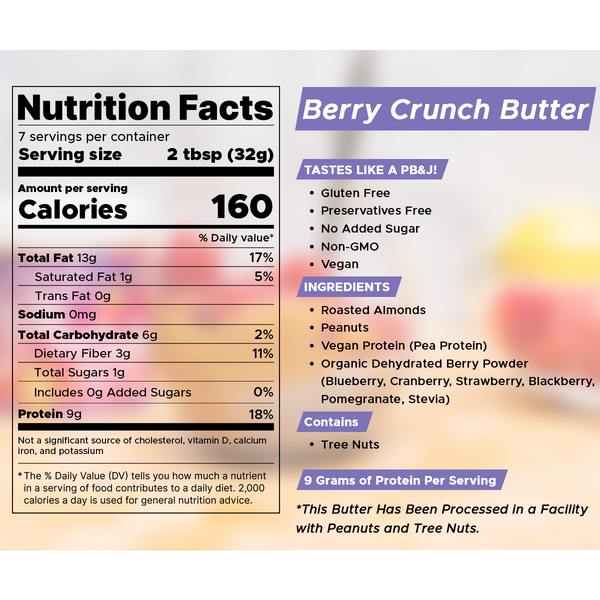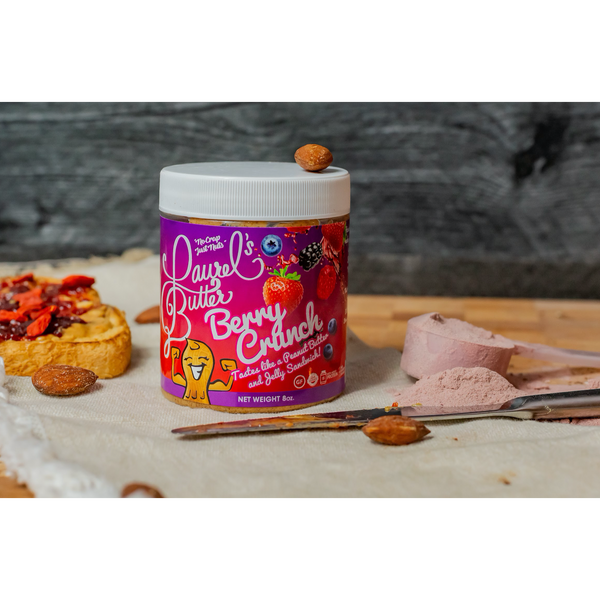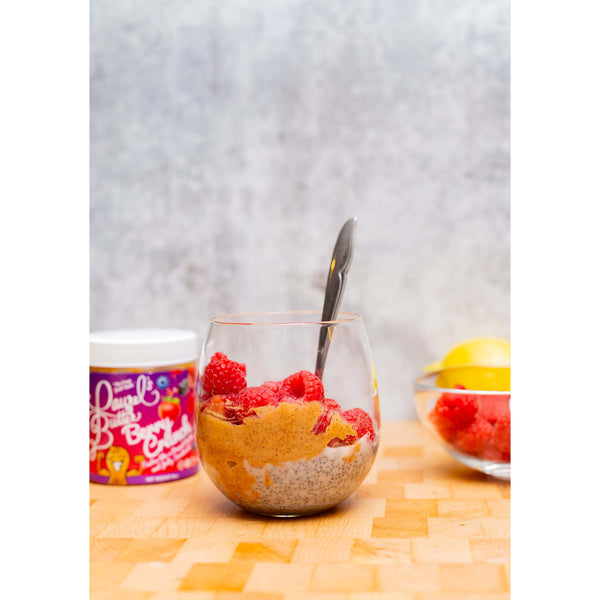 Laurel's Butter is the premium place to buy all kinds of butter – especially their Berry Crunch butter. This special Berry Crunch butter contains a mixture of all your favorite berries (strawberries, blueberries, cranberries, and blackberries) to deliver a sweet flavor to your taste buds.
It tastes just like Peanut Butter and Jelly, Crunchy Almond/Peanut mix with added Vegan Protein for the best peanut butter sandwich. Try it once and experience the hype!
Without a doubt, everything that we sell is free of gluten and preservatives and is vegan. Plus, it contains all healthy fats to keep you in optimal condition without being heavy on the body. The best part? It has 9 grams of protein per serving. That's a huge kickstart to your day.
With 160 calories per serving, you won't be adding a lot to your daily calorie intake. Spread it onto a piece of bread, make berry crumble bars, add it to your pies, or use it as a topping on your cakes, cupcakes, or other sweet dishes. All healthy ingredients help make the finest sweet dishes every time.
Frequently Asked Questions
No! Our Berry Crunch butter is specifically made for health-conscious individuals who want to keep their bodies in optimal shape while enjoying jelly butters. Plus, it contains a total of 1g of added sugars and 0g of added sugars. That's a win-win for everyone.
Of course, they can! Our berry crunch butter has all-natural ingredients with no added sugars in the mix. This means you won't have to worry about adding anything harmful to your body.
Our berry crunch butter comes in an 8 oz. jar with 7 servings per container. Each serving means 2 tablespoons. These are enough to keep your sweet tooth satiated for a long time.
Finding Laurel's Butter was like hitting the Nut Butter jackpot for us! The best variety in flavors, plus all of the seasonal and super creative holiday flavors they have are AWESOME!
Michelle Randazzo
We literally can not get enough of these butters! We originally found laurel at the Sayville farmers market....but after moving down south we jumped on the subscribe & save option so now we get our butters every month & never run out!
Jessie Nunez
The Rainbow Cookie, Selfie & Dark Chocolate Sunflower are literally the BEST EVER! So good, so clea, so yummy! Yasssssss!
Danielle Sheridan
Don't forget
Small business thrives on good reviews & positive feedback! Please leave us a review if you loved your laurel's butter! The button is right above this box with a
" + "