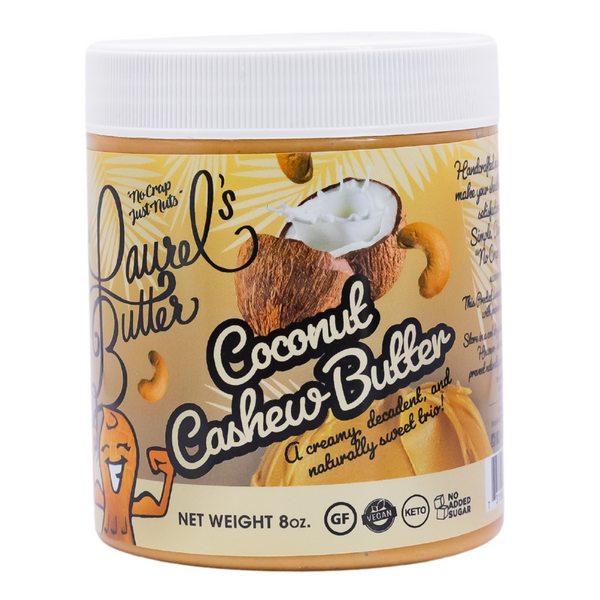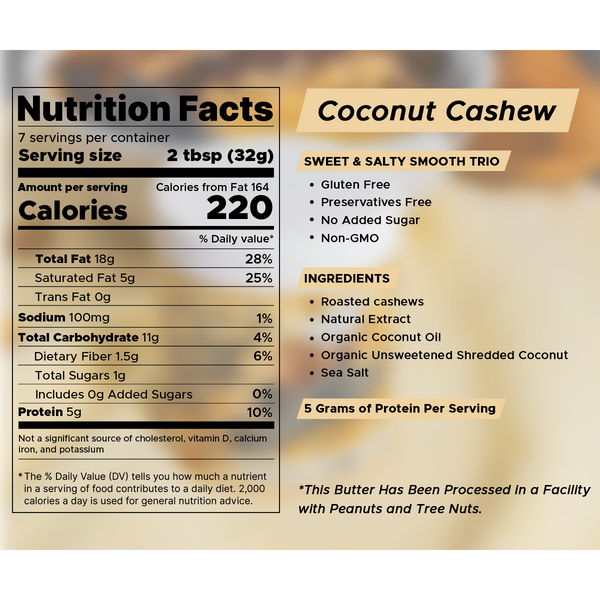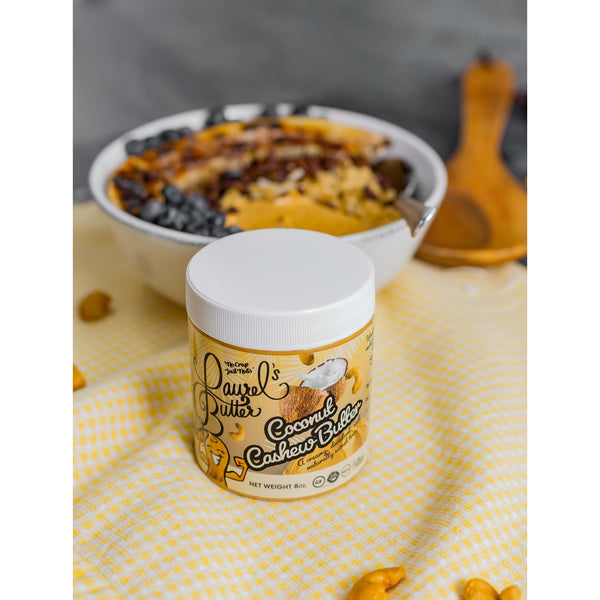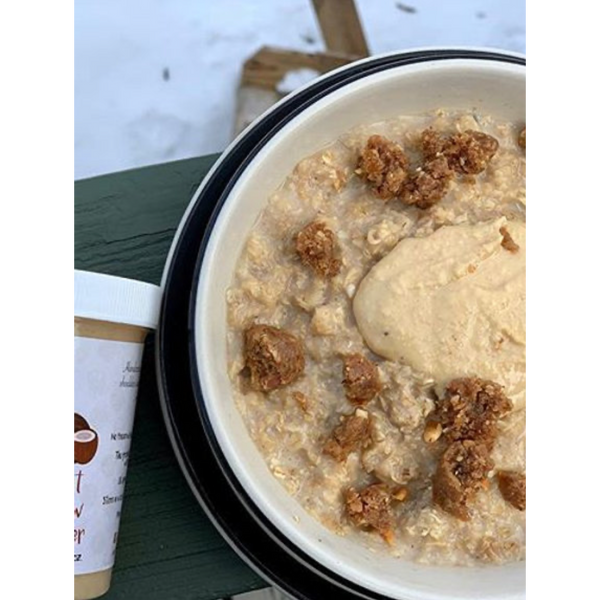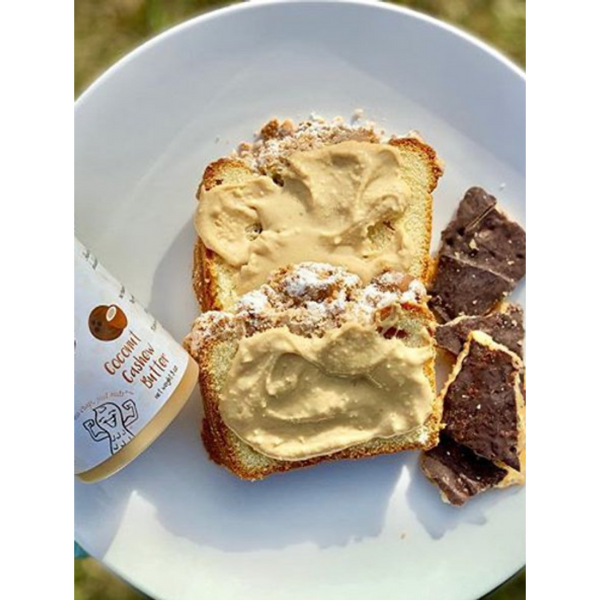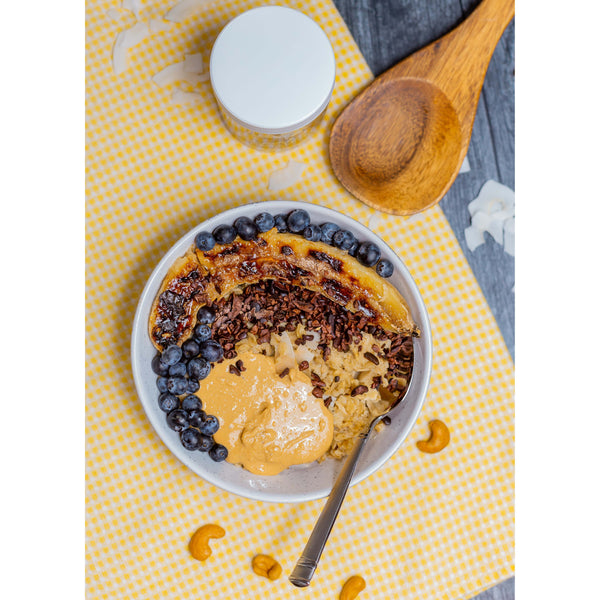 Give your taste buds the delight of tasting our creamy coconut cashew butter. This delectable duo of cashews and coconut will award you a creamy tropical escape from the traditional peanut butter. As soon as you eat a spoonful of our organic coconut cashew butter, your palate will relish the trio of smooth, sweet, and salty flavors.
If you love nut butters, then our coconut cashew butter is the perfect flavor for you. This creamy delight is tropical heaven which you will relish within the first bite. Our coconut cashew butter contains 5g of proteins to start your day with something healthy.
It contains no added sugars. So, you will have peace of mind that you're not adding anything unhealthy to your body. Make smoothies, baked goods, or simply eat it straight from the jar. Our coconut cashew nut spread is perfect for any way you want to have it.
Frequently Asked Questions
For the best coconut cashew butter, Laurel's Butter is the best store. Our organic coconut cashew butter is inexpensive, tastes delicious, and has the perfect dose of proteins to keep you healthy. So, buy our coconut cashew butter without worries.
Yes, our healthy natural coconut cashew butter is an ideal addition to your keto-friendly diet. With high proteins per serving, our butter will give you the boost you need to kick start your day.
Yes! Our creamy, sweet, and salty coconut cashew nut spread is perfect for everyone, even gym enthusiasts. 5g of proteins per serving, and the "no-added-sugar" element keeps extra calories and sugars out of your body. We only sell "No Crap – Just Nuts!"
Exactly like creamy, unsweetened shredded coconut and roasted cashews. Our organic coconut cashew butter is a tropical escape from the traditional peanut butters.
With our coconut cashew butter, the choices are unlimited. Show your creativity in style. Spread it on a piece of bread, make banana smoothie bowls, nut butter cups, nut butter chocolate banana smoothies, and so much more!
Finding Laurel's Butter was like hitting the Nut Butter jackpot for us! The best variety in flavors, plus all of the seasonal and super creative holiday flavors they have are AWESOME!
Michelle Randazzo
We literally can not get enough of these butters! We originally found laurel at the Sayville farmers market....but after moving down south we jumped on the subscribe & save option so now we get our butters every month & never run out!
Jessie Nunez
The Rainbow Cookie, Selfie & Dark Chocolate Sunflower are literally the BEST EVER! So good, so clea, so yummy! Yasssssss!
Danielle Sheridan
Don't forget
Small business thrives on good reviews & positive feedback! Please leave us a review if you loved your laurel's butter! The button is right above this box with a
" + "