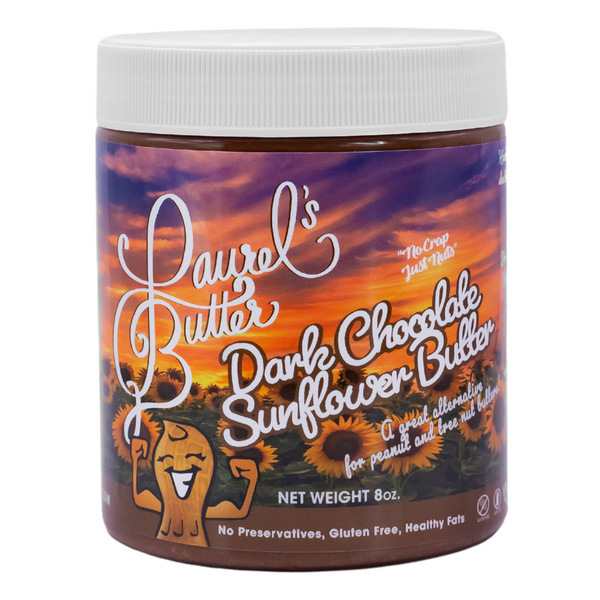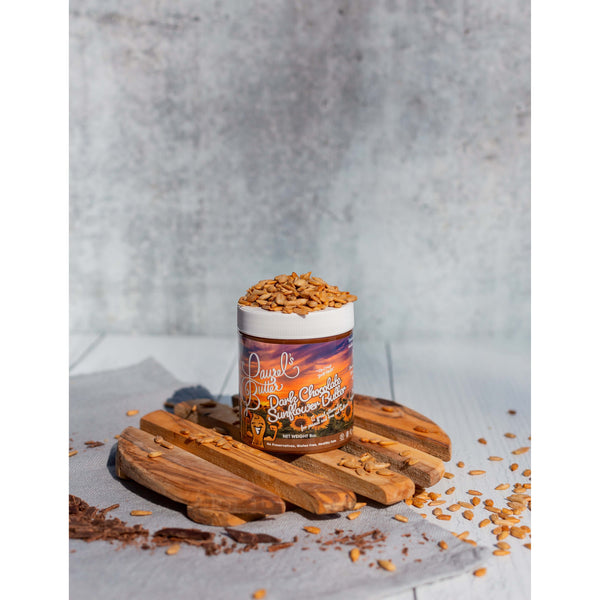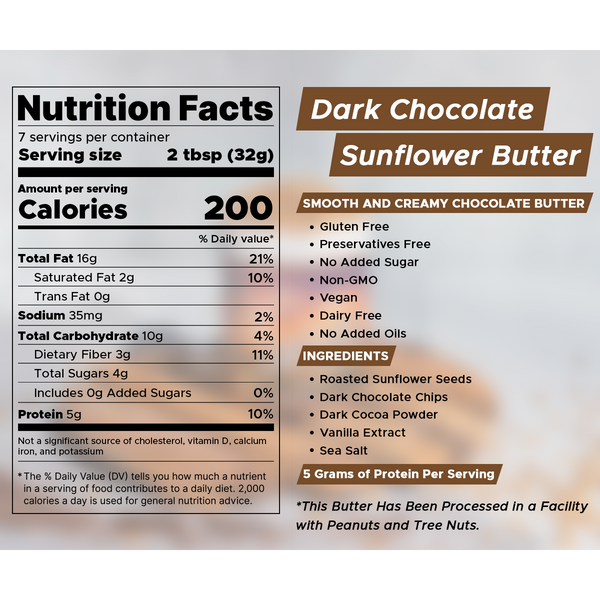 Try our smooth and creamy dark chocolate sunflower butter that you and the kids will love! 
Ingredients: Roasted Sunflower Seeds, Dark Chocolate Chips, Dark Cocoa Powder, Vanilla Extract, Sea Salt
Gluten Free
Nut Free
Vegan
Dairy Free
No Added Oils, Preservatives, and Artificial Sugars.
Kosher Certified
Finding Laurel's Butter was like hitting the Nut Butter jackpot for us! The best variety in flavors, plus all of the seasonal and super creative holiday flavors they have are AWESOME!
Michelle Randazzo
We literally can not get enough of these butters! We originally found laurel at the Sayville farmers market....but after moving down south we jumped on the subscribe & save option so now we get our butters every month & never run out!
Jessie Nunez
The Rainbow Cookie, Selfie & Dark Chocolate Sunflower are literally the BEST EVER! So good, so clea, so yummy! Yasssssss!
Danielle Sheridan
Don't forget
Small business thrives on good reviews & positive feedback! Please leave us a review if you loved your laurel's butter! The button is right above this box with a
" + "