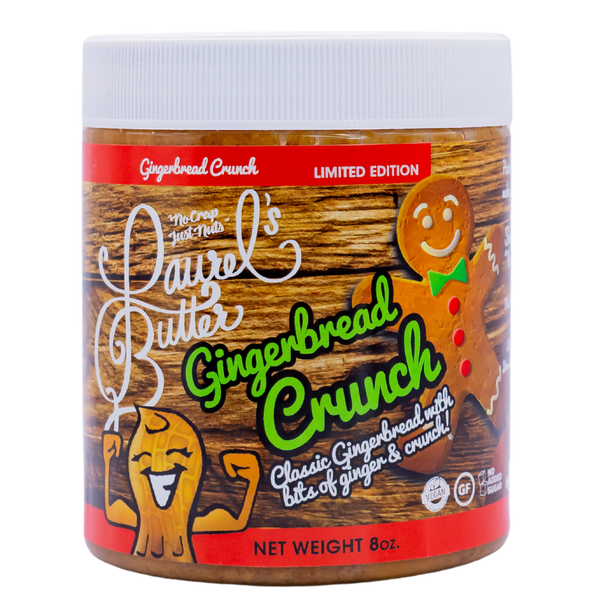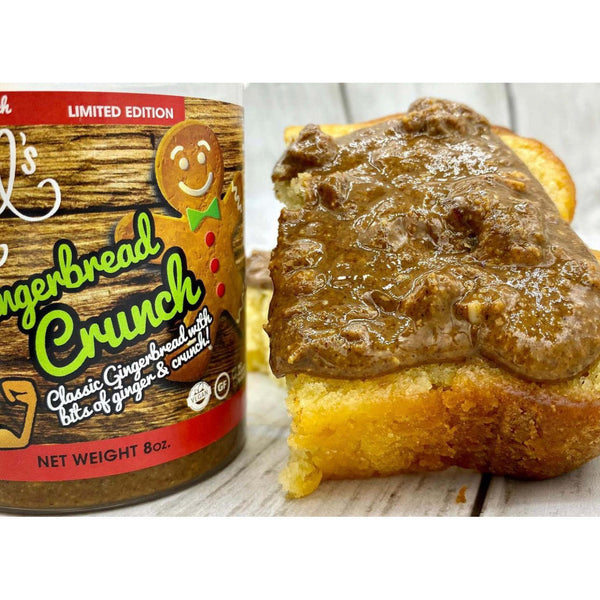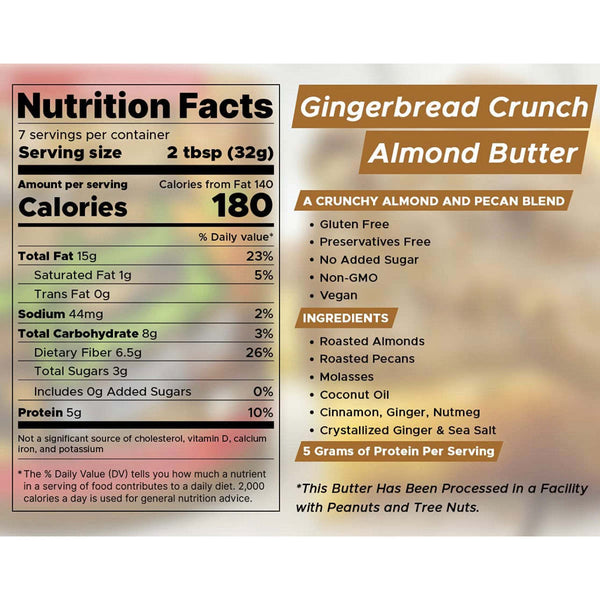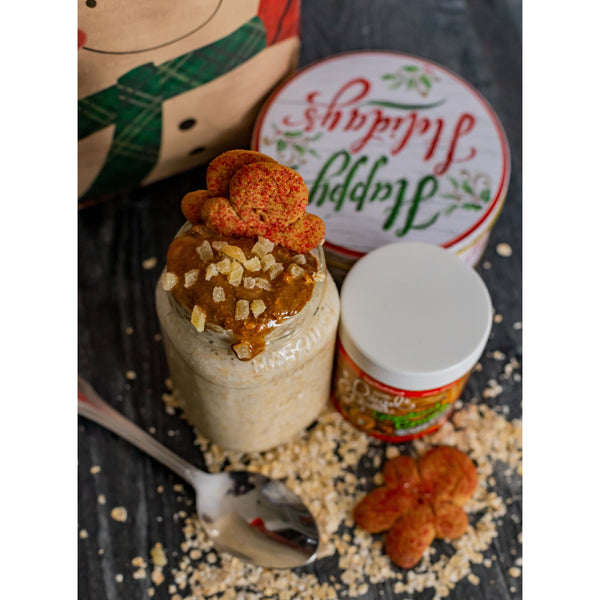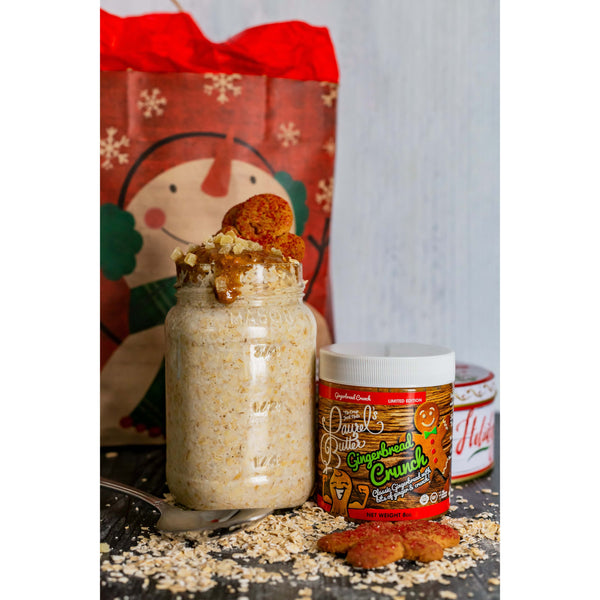 Hand-crafted Gingerbread Crunch Almond Butter is a safe and healthy snack for everyone. It is the perfect blend of natural almond and pecan butter. Whether it is Christmas or Easter, the creamy nut butter crunch will enhance the flavor of festive desserts and make simple snack times exciting. Get this jar of almond butter and experience the taste of gingerbread cookies all year round.
Ingredients: Roasted almonds, Pecans, Molasses, Coconut Oil, Cinnamon, Ginger Powder, Crystallized Ginger, Sea Salt.
GLUTEN FREE | VEGAN | NO PRESERVATIVES | HEALTHY FATS
We create each jar of gingerbread butter with love and care, using a crunchy almond and pecan blend. To enhance the gingerbread flavor, we add bits of hand-chopped crystallized ginger. Get a jar of this healthy almond butter and let it remind you of homemade gingerbread cookies.
People allergic to peanuts cannot enjoy most nut butters. However, our Gingerbread Almond Butter is no regular butter (is not a); it is gluten-free and has no preservatives. Hence, it is the perfect option for people who are allergic.
Yes, our butter almond crunch comprises healthy fats and is completely vegan. So, everyone can enjoy the rich flavor of gingerbread cookies, roasted almonds, and pecans at the same time. It is the perfect alternative for gingerbread peanut butter.
Frequently Asked Questions
Simply mix buttercream frosting with Laurel's Gingerbread Crunch Almond Butter, and you have yourself the perfect frosting for Christmas cakes and cupcakes.
Laurel's gingerbread almond butter crunch can get you excited for a simple butter and jelly sandwich. It can enhance the flavors of festive desserts and mouthwatering meals. It will perfectly complement breakfast and brunch items like pancakes, waffles, and cookies.
To make gingerbread, you can use regular butter. However, using a gingerbread crunch is the best idea. The team at Laurel's produces delicious gingerbread flavored butter using crystallized ginger bits. These bits give the butter a unique and delightful taste.
You can find many online vendors that sell gingerbread butter. Laurel's Butter is known for its gluten-free and healthy fat gingerbread crunch butter. The brand produces hand-crafted butter to guarantee rich flavors and nutrition.
Finding Laurel's Butter was like hitting the Nut Butter jackpot for us! The best variety in flavors, plus all of the seasonal and super creative holiday flavors they have are AWESOME!
Michelle Randazzo
We literally can not get enough of these butters! We originally found laurel at the Sayville farmers market....but after moving down south we jumped on the subscribe & save option so now we get our butters every month & never run out!
Jessie Nunez
The Rainbow Cookie, Selfie & Dark Chocolate Sunflower are literally the BEST EVER! So good, so clea, so yummy! Yasssssss!
Danielle Sheridan
Don't forget
Small business thrives on good reviews & positive feedback! Please leave us a review if you loved your laurel's butter! The button is right above this box with a
" + "