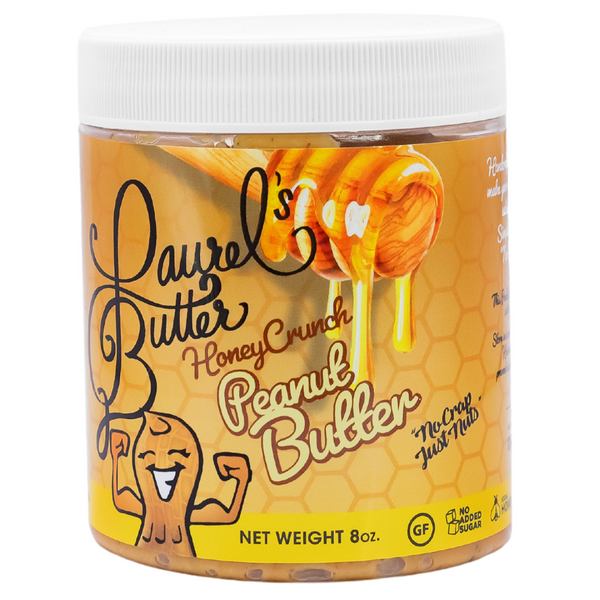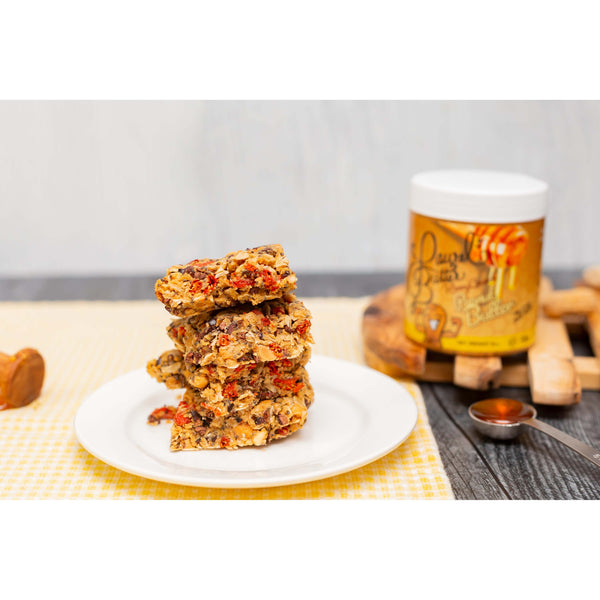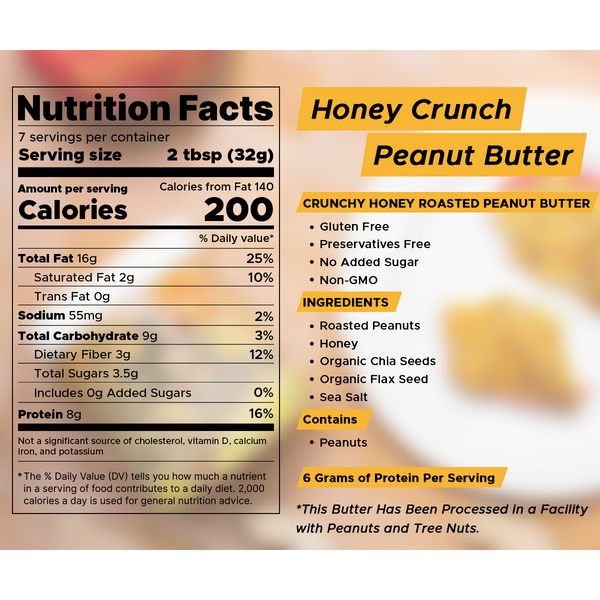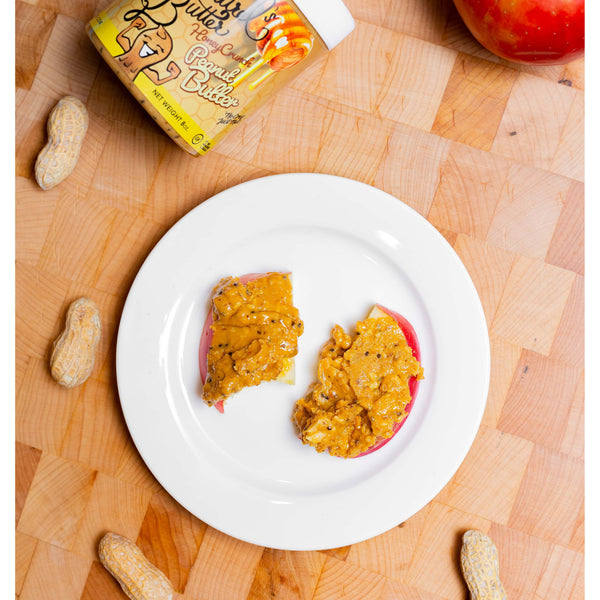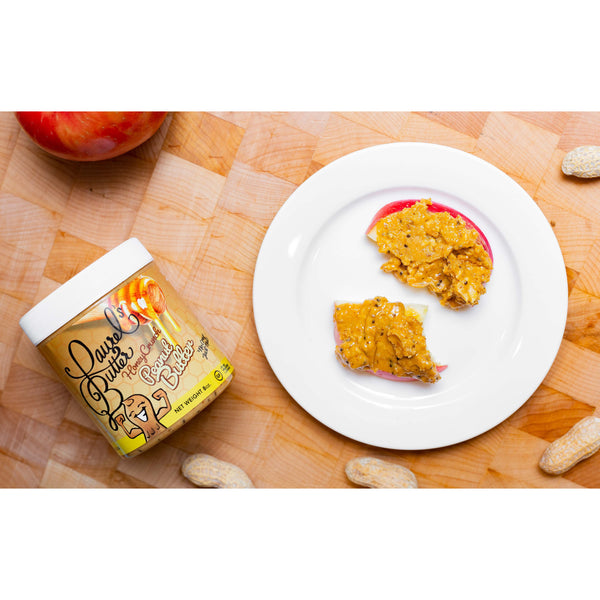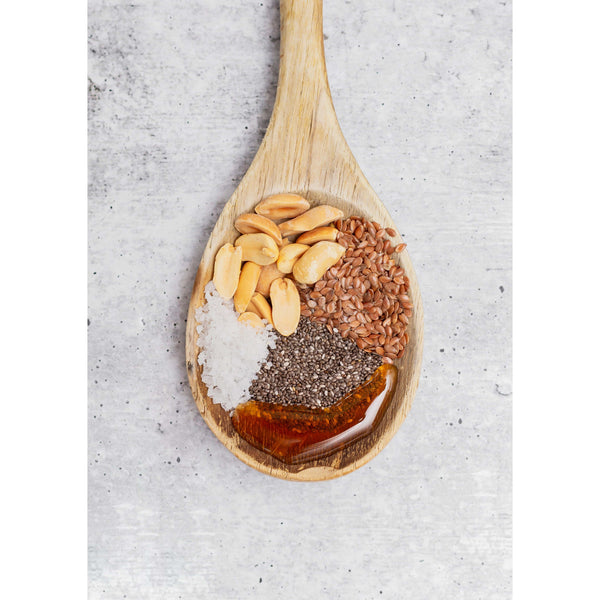 Honey Crunch Peanut Butter
Made with delicious local honey, our Honey Crunch Peanut Butter is the best one for you. Made with roasted peanut butter, chia, and flax seeds, this special butter will keep your health intact. This is because it is gluten-free, contains healthy fats, and has no preservatives.
It contains everything organic to keep you fit. Try it once to love it forever.
With 200 calories per serving, our butter contains 8 grams of proteins for a sweet kick start to your day. Our jar contains 7 servings per container, each serving size equal to 2 large tablespoons. You can buy and eat this guilt-free because our crunchy peanut butter was made, keeping health enthusiasts' overall well-being in mind.
Make honey crunch butter bars, scoop a dollop on a piece of bread, make sweet banana pudding, decorate your cupcakes and cakes, or make smoothies and milkshakes. With Laurel's Butter Honey Crunch Peanut Butter, you can make anything sweeter and flavorsome.
Frequently Asked Questions
Yes, you can! Our honey crunch-flavored peanut butter is flavorsome even when eaten without any add-on. Dip it in a spoon and eat it raw without worries.
If it's eaten in proper portions, our butter won't make you gain weight. However, it is always best to take note of your portions. Eating a serving per day is great. Also, check the total calories you eat when adding it to any other food item.
There isn't any scientific study that says not to eat Honey Crunch Peanut Butter at night. You can quench your sweet cravings with our butter even at night or any time of the day.
Finding Laurel's Butter was like hitting the Nut Butter jackpot for us! The best variety in flavors, plus all of the seasonal and super creative holiday flavors they have are AWESOME!
Michelle Randazzo
We literally can not get enough of these butters! We originally found laurel at the Sayville farmers market....but after moving down south we jumped on the subscribe & save option so now we get our butters every month & never run out!
Jessie Nunez
The Rainbow Cookie, Selfie & Dark Chocolate Sunflower are literally the BEST EVER! So good, so clea, so yummy! Yasssssss!
Danielle Sheridan
Don't forget
Small business thrives on good reviews & positive feedback! Please leave us a review if you loved your laurel's butter! The button is right above this box with a
" + "