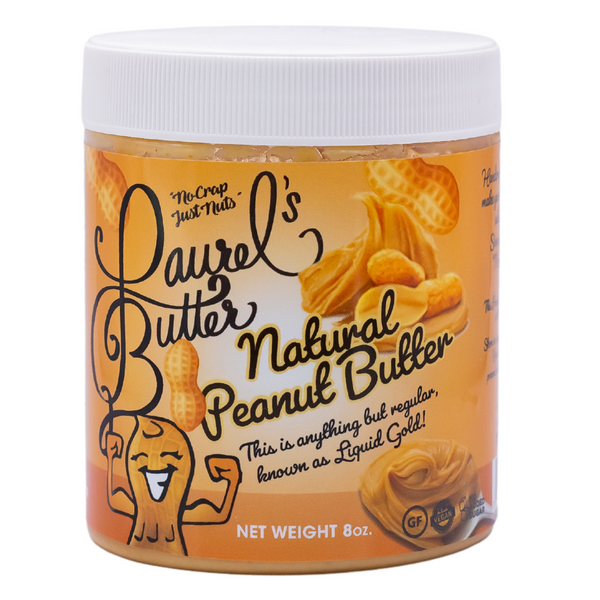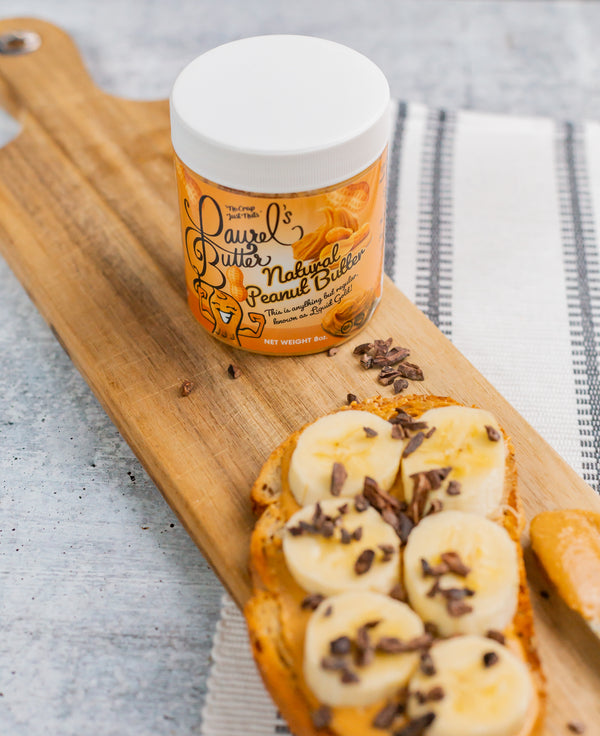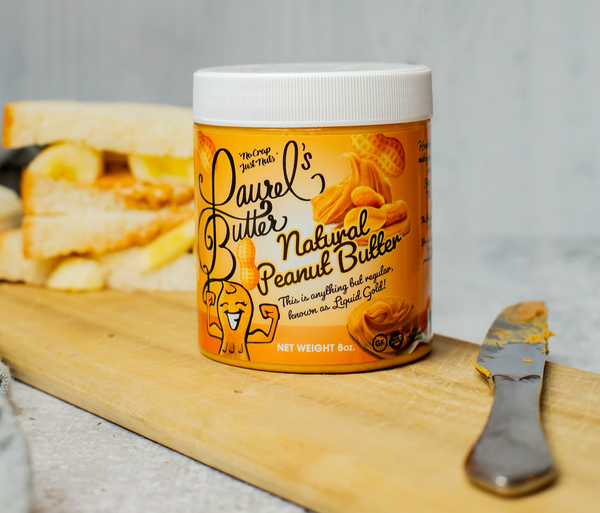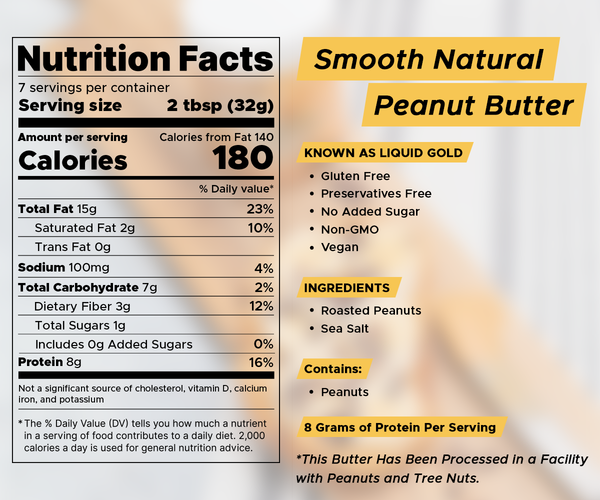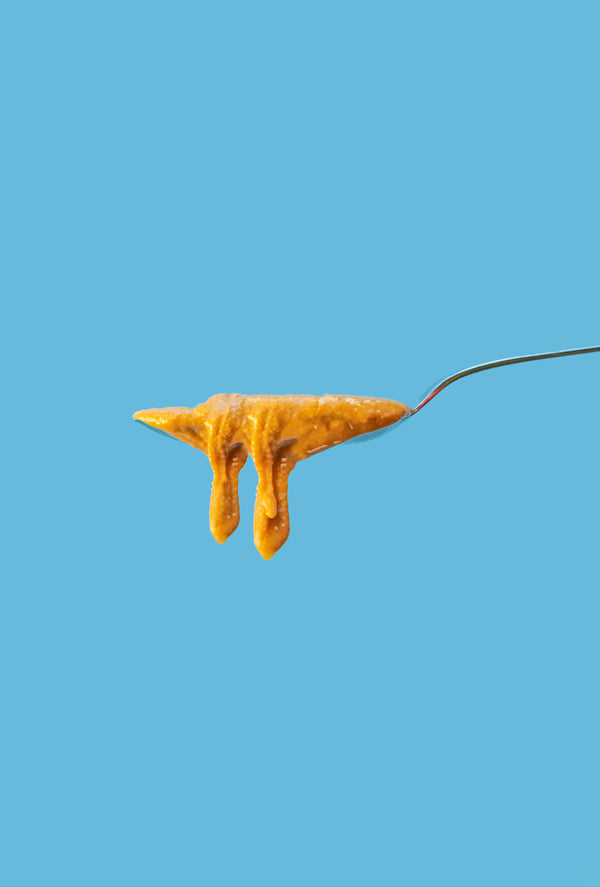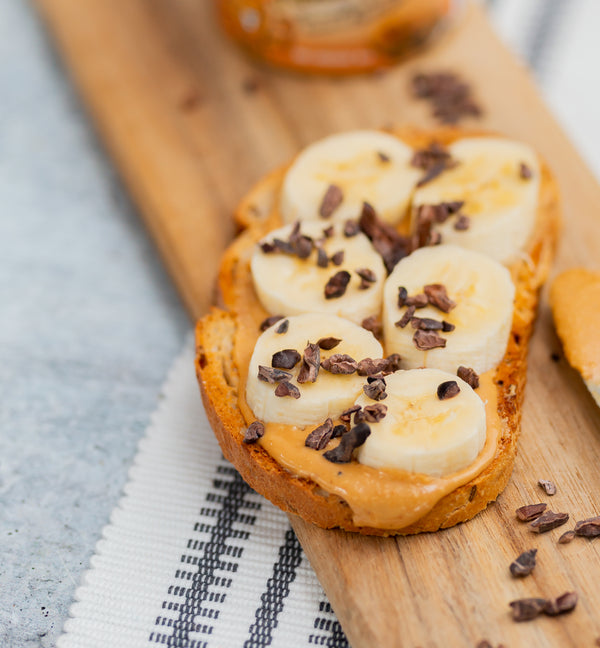 Laurel's Smooth Natural Peanut Butter is "No Crap, Just Nuts!" butter filled with healthy unsaturated fats. This homemade peanut butter will unleash your inner chef with the endless possibilities of making delicious drinks and desserts. Remember, with our peanut butter spread; you give your body the energy boost you need.
Taste Liquid Gold in the form of our super smooth peanut butter containing the perfect amount of sea salt for equally sweet and salty nut butter. Flip the bottle upside down to distribute the natural oil throughout the butter evenly.
From making peanut butter and jelly sandwiches to using our smooth peanut butter spread on bread, rice cakes, the choices to get creative are limitless! The best part? Each serving contains only 180 calories making our butter low cal peanut butter.
Plus, the 8g protein boost helps maintain your well-being, regulate your energy levels, elevate moods, and aids in weight loss. In fact, each organic peanut butter serving will keep you satiated than other calorie-filled snacks.
Our digestible original peanut butter is gluten-free, has no preservatives, and contains Omega 3's with low carbs, making it the perfect peanut butter on keto diet snacks.
Frequently Asked Questions
Laurel's Smooth Natural Peanut Butter isn't bad for you. It's full of Omega 3s, unsaturated fats, and low calories to cater to keto diets. In fact, our peanut butter spread is free of added sugars, preservatives, and gluten. It's ideal for gym enthusiasts, too.
If eaten in moderation, it's highly unlikely that peanut butter will make you gain weight. Our organic peanut butter is loaded with unsaturated fats that are good for the body. So, instead of weight gain, it aids in weight loss.
Absolutely yes! According to many researches, eating peanut butter or including it in your diet can help in controlling weight and reducing it. Since our smooth peanut butter spread contains low calories, it's the perfect addition to your diet.
Yes, it is! Laurel's natural peanut butter can be taken as an everyday snack. Have one serving each day to quench your peanut butter cravings. You won't regret adding our smooth, healthy peanut butter to your daily snack section.
There's no need to search for peanut butter when you have it here at Laurel's. Our low carb peanut butter is the best you will find. So, order our original peanut butter and reap the endless benefits it offers.
Finding Laurel's Butter was like hitting the Nut Butter jackpot for us! The best variety in flavors, plus all of the seasonal and super creative holiday flavors they have are AWESOME!
Michelle Randazzo
We literally can not get enough of these butters! We originally found laurel at the Sayville farmers market....but after moving down south we jumped on the subscribe & save option so now we get our butters every month & never run out!
Jessie Nunez
The Rainbow Cookie, Selfie & Dark Chocolate Sunflower are literally the BEST EVER! So good, so clea, so yummy! Yasssssss!
Danielle Sheridan
Don't forget
Small business thrives on good reviews & positive feedback! Please leave us a review if you loved your laurel's butter! The button is right above this box with a
" + "