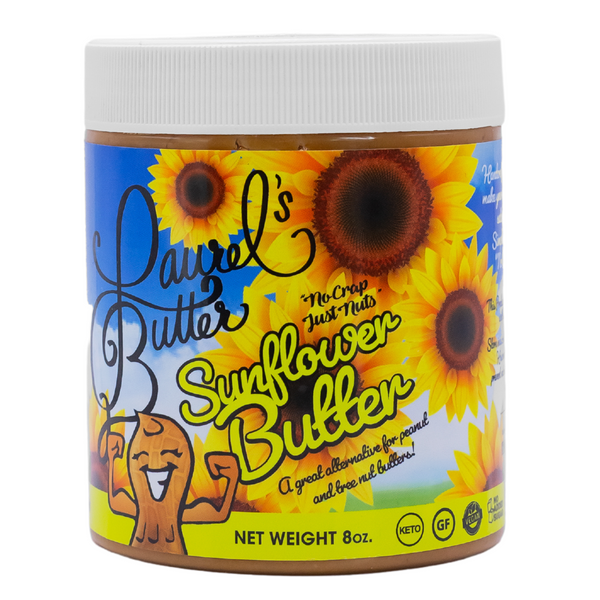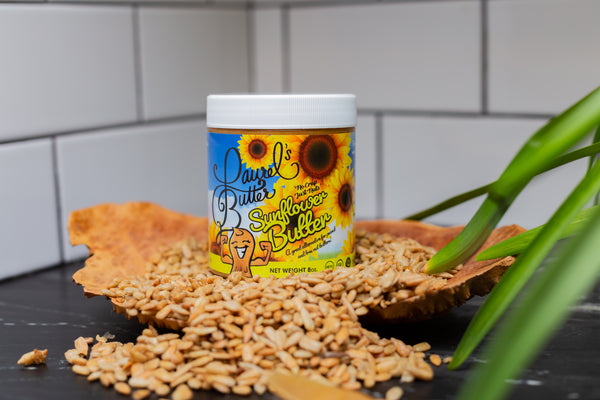 Laurel's Butter is a reliable brand known for its delicious and nutritious nut butter. When the world went crazy for peanut butter – Laurel's Butter raised the bars with its delicious sunflower butter spread. The smooth and creamy sunflower butter is specially made for allergy-prone kids and adults who love to add a little nuttiness to their favorite snacks and desserts.
Laurel's Sunflower butter has undoubtedly become people's first choice with nut-allergy. From savory dishes to sauces and desserts, sunflower butter can go well with any kind of food. Whether you want to prepare creamy hummus for dinner or mouth-wateringly delicious protein bars or cookies for the party you hosted, sunflower butter will be the star ingredient in your recipes.
Also, it can be added to smoothies or shakes for extra nutrients too. Sunflower butter comes packed with a healthy dose of magnesium, potassium, copper, zinc, iron, folate, copper, as well as essential vitamins like Vitamin A, B and E, making it a healthier alternative to nut butters. One spoon of Sunflower butter daily will help you control your blood sugar and cholesterol levels. Choose sunflower butter as your guilt-free snack time partner!
Frequently Asked Questions
Sunflower butter is a good source of healthy nutrients, making it perfect for anyone who enjoys the smooth and creamy taste as an alternative to traditional Butter. Also, it is rich in several other Vitamins, including Vitamin A, Vitamin B and Vitamin E.
Laurel's sunflower butter spread is made of roasted sunflower seeds and organic sea salt. It is free of gluten, preservatives, and additives, making it perfect for vegan, diet-conscious or ketogenic people.
Laurel's sunflower butter is the perfect creamy Butter for gym enthusiasts and diet-conscious individuals. You can easily buy sunflower butter online from Laurel's Butter.
Laurel's sunflower butter can get you excited for your dessert and snack times. It will perfectly complement breakfast and brunch items like pancakes, waffles, and cookies. Moreover, it can enhance the flavors of festive desserts and mouthwatering meals.
Finding Laurel's Butter was like hitting the Nut Butter jackpot for us! The best variety in flavors, plus all of the seasonal and super creative holiday flavors they have are AWESOME!
Michelle Randazzo
We literally can not get enough of these butters! We originally found laurel at the Sayville farmers market....but after moving down south we jumped on the subscribe & save option so now we get our butters every month & never run out!
Jessie Nunez
The Rainbow Cookie, Selfie & Dark Chocolate Sunflower are literally the BEST EVER! So good, so clea, so yummy! Yasssssss!
Danielle Sheridan
Don't forget
Small business thrives on good reviews & positive feedback! Please leave us a review if you loved your laurel's butter! The button is right above this box with a
" + "