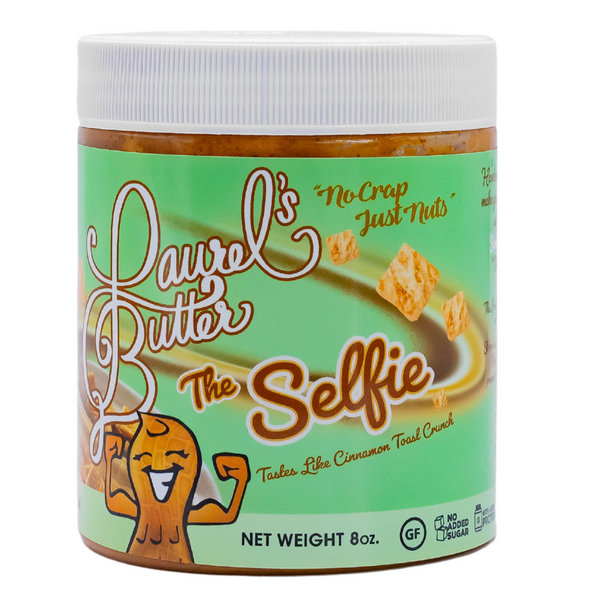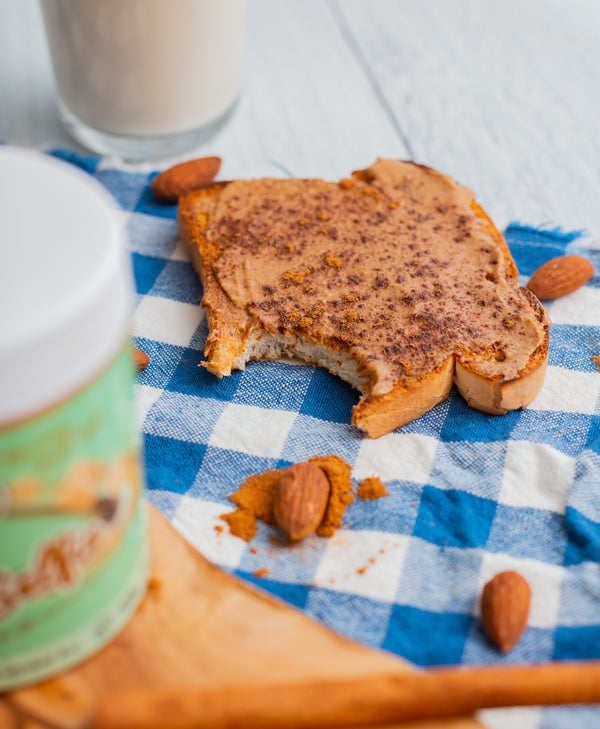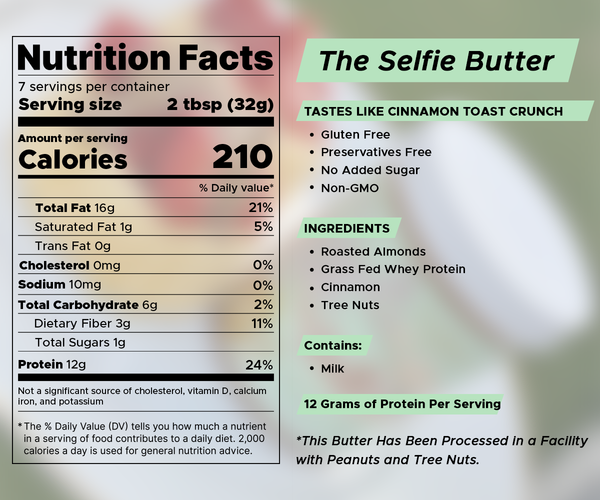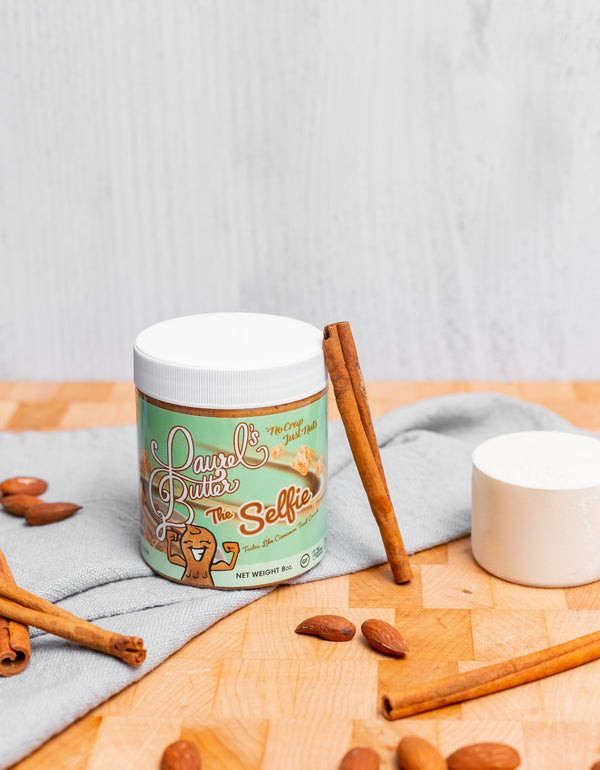 At Laurel's Butter, we promote "No Craps, Just Nuts!" Our "The Selfie Butter" is an exquisite addition to the butter family. This special butter is all about cinnamon flavors with a taste just like cinnamon toast crunch. Believe it or not, you will fall in love with this special butter as soon as you take the first bite. Buy it in 8 oz. jars and add cinnamon toast crunchy flavors to your life!
Your health is our top concern. For this, we only curate special, healthy nut butters suitable for everyone, including gym enthusiasts. Our "The Selfie" butter is one of a kind and will remind you of the cinnamon toast crunch cereal.
With 210 calories per serving, there's nothing better than eating healthy throughout the day. Our The Selfie butter has 12 grams of proteins per serving, ensuring you receive a quality taste with an energy boost. In addition, it's absolutely gluten and preservative-free, non-GMO with no added sugars.
The Selfie butter also includes Grass Fed Whey Protein powder and roasted almonds that would deliver a pack of delicious taste punch whether you spread it on a slice of bread, make pudding, or use it while making other sweet dishes.
Frequently Asked Questions
The Selfie butter has roasted almonds, grass-fed whey protein, cinnamon, and tree nuts. It is an excellent energy source without adding anything to your cholesterol levels. Plus, the no-added-sugar benefit will keep you healthy.
Each 8 oz. jar of The Selfie butter contains 7 servings, and each serving size is two full tablespoons.
No, it isn't! Since we make butters suitable for health-conscious people, our The Selfie butter is full of proteins and healthy fats.
Finding Laurel's Butter was like hitting the Nut Butter jackpot for us! The best variety in flavors, plus all of the seasonal and super creative holiday flavors they have are AWESOME!
Michelle Randazzo
We literally can not get enough of these butters! We originally found laurel at the Sayville farmers market....but after moving down south we jumped on the subscribe & save option so now we get our butters every month & never run out!
Jessie Nunez
The Rainbow Cookie, Selfie & Dark Chocolate Sunflower are literally the BEST EVER! So good, so clea, so yummy! Yasssssss!
Danielle Sheridan
Don't forget
Small business thrives on good reviews & positive feedback! Please leave us a review if you loved your laurel's butter! The button is right above this box with a
" + "