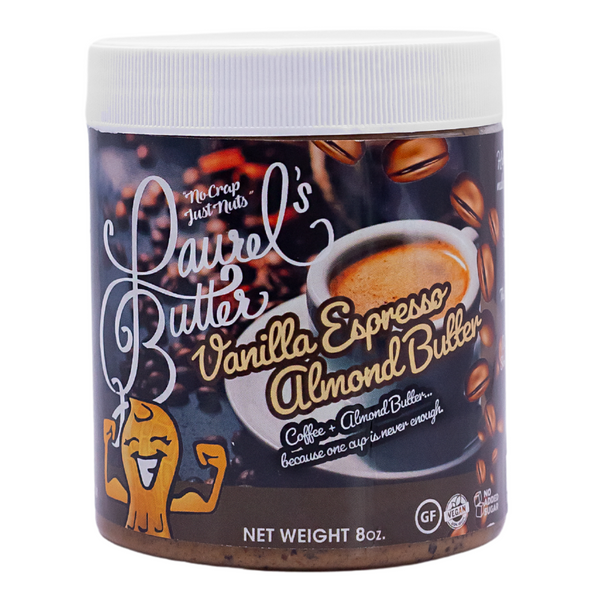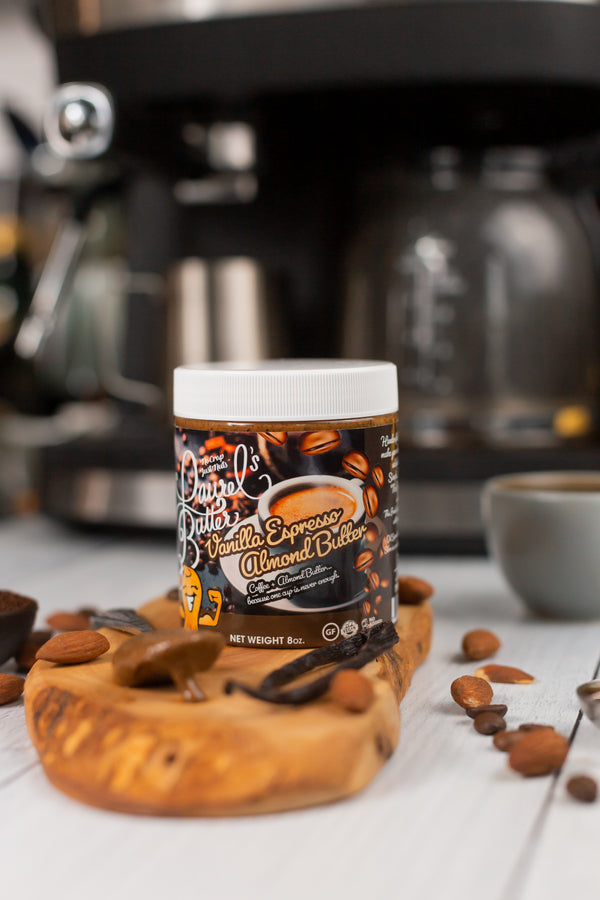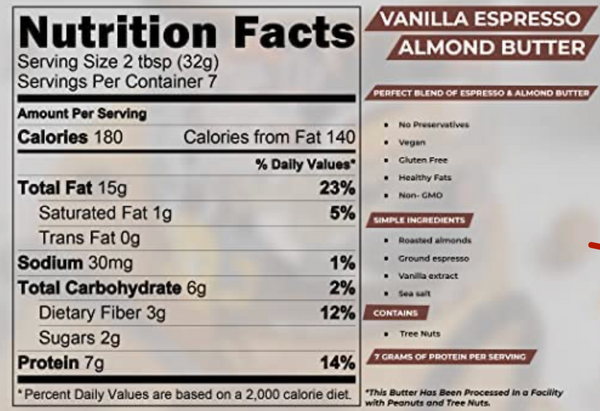 Vanilla Espresso Almond Butter
One cup of coffee is never enough. Try something new, something exciting. Have our Vanilla Espresso Almond butter that contains ground espresso and roasted almonds. It's the perfect way to kick start your day and refresh your senses in a healthy way.
Our Vanilla Espresso Almond butter is truly one of a kind as it contains flavors never produced before. The intense flavors of ground espresso mixed with roasted almonds create a force of flavors to be reckoned with.
It's absolutely healthy and gluten-free. With minimum calories per serving, you might just start eating this for an energy boost than drinking multiple cups of coffee. Plus, this butter is the perfect topping for all sweet foods, especially ice cream.
Frequently Asked Questions
There is no need to look elsewhere when you are in the right spot. Laurel's Butter is the perfect place to shop for all nut and nut-free butters. Here, you can buy the best vanilla espresso almond butter in three different sizes (4, 8, and 16 oz. jars).
We sell fresh butters. The vanilla espresso almond butter you will receive may have oil on top that keeps the butter fresh and moist. Simply flip it upside down so the oil would penetrate throughout the butter.
Yes! Our vanilla espresso almond butter is a perfectly healthy everyday choice. Have a serving every day to utilize maximum benefits.
It is recommended and best to store it in the fridge to preserve maximum freshness. So, as soon as you open the butter, ensure that you put it in a cool, dry place.
Finding Laurel's Butter was like hitting the Nut Butter jackpot for us! The best variety in flavors, plus all of the seasonal and super creative holiday flavors they have are AWESOME!
Michelle Randazzo
We literally can not get enough of these butters! We originally found laurel at the Sayville farmers market....but after moving down south we jumped on the subscribe & save option so now we get our butters every month & never run out!
Jessie Nunez
The Rainbow Cookie, Selfie & Dark Chocolate Sunflower are literally the BEST EVER! So good, so clea, so yummy! Yasssssss!
Danielle Sheridan
Don't forget
Small business thrives on good reviews & positive feedback! Please leave us a review if you loved your laurel's butter! The button is right above this box with a
" + "